All Articles
Project Breakdown
Illustration Animation Capturing Human Emotion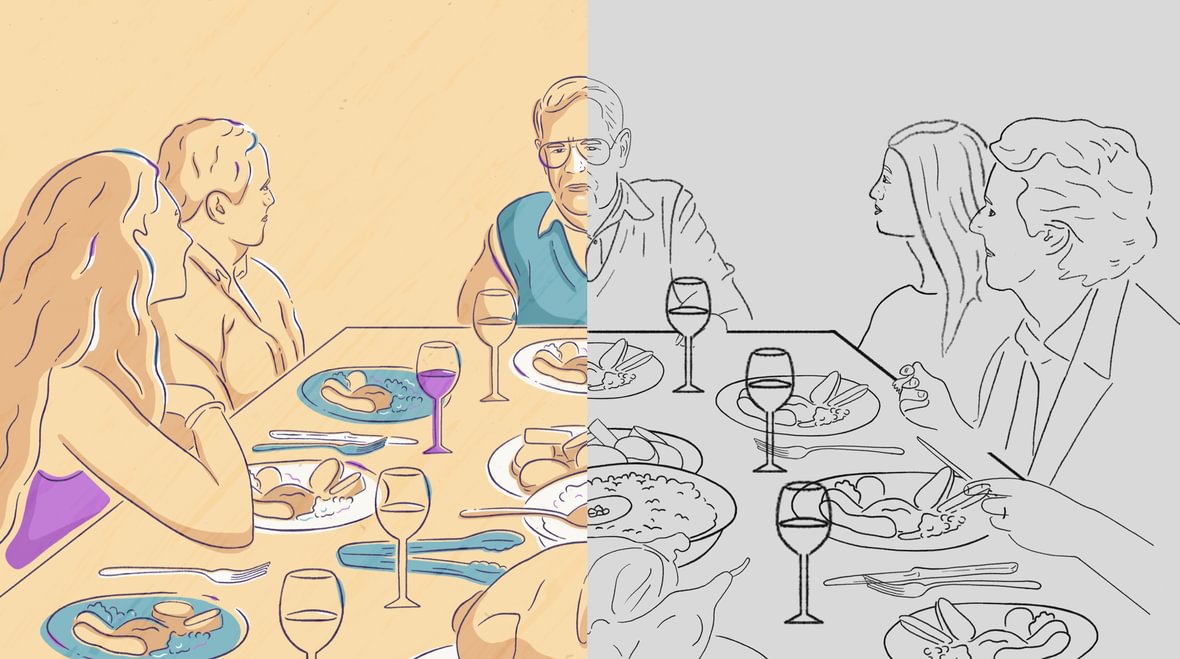 We love sharing real stories from real people.
When it came to filming patient stories, the pandemic completely stopped our ability to film in person.
So we needed a new way to capture and share stories for Vertex Pharmaceuticals. We wanted something better than using a webcam and easier than shipping them a camera setup.
We scratch our heads, then came up with a new idea. We applied our interviewing storytelling tactics with:
An iPhone paired with a Zoom interview

Illustrated animation and motion design
What did we make?
This thinking led to a new solution that is now an ongoing campaign — capturing patient interviews virtually and bringing the story to life with an animated series profiling the impact of science through the lens of patients.
Before we tell you all about we brought this campaign to life, we might as well show you what we made. Here are a few of the videos produced for this series.
How'd we make it?
While these videos might look simple, they involved a lot of work. Small details all added up to produce this series. From illustrated designs, painstaking color pallets and overlays, cutting just the right story, and keeping it all feeling real through animation, we had our work cut out for us.

First, we pitched the concept and art direction.

We wanted these stories to feel human. We wanted to capture the emotion of the patient or scientist (not just the information). To do this, we turned to a somewhat broken and organic style to feel human and handmade.
At the same time, we knew that animation would allow us to do things that live-action filming couldn't. We could go back in time to show our subjects decades earlier as the story unfolds and we could use abstract elements to elevate the story.
We took a sample audio segment, researched art styles, and drafted a few paths forward. Refining and refining until we pinned down the exact style to push forward.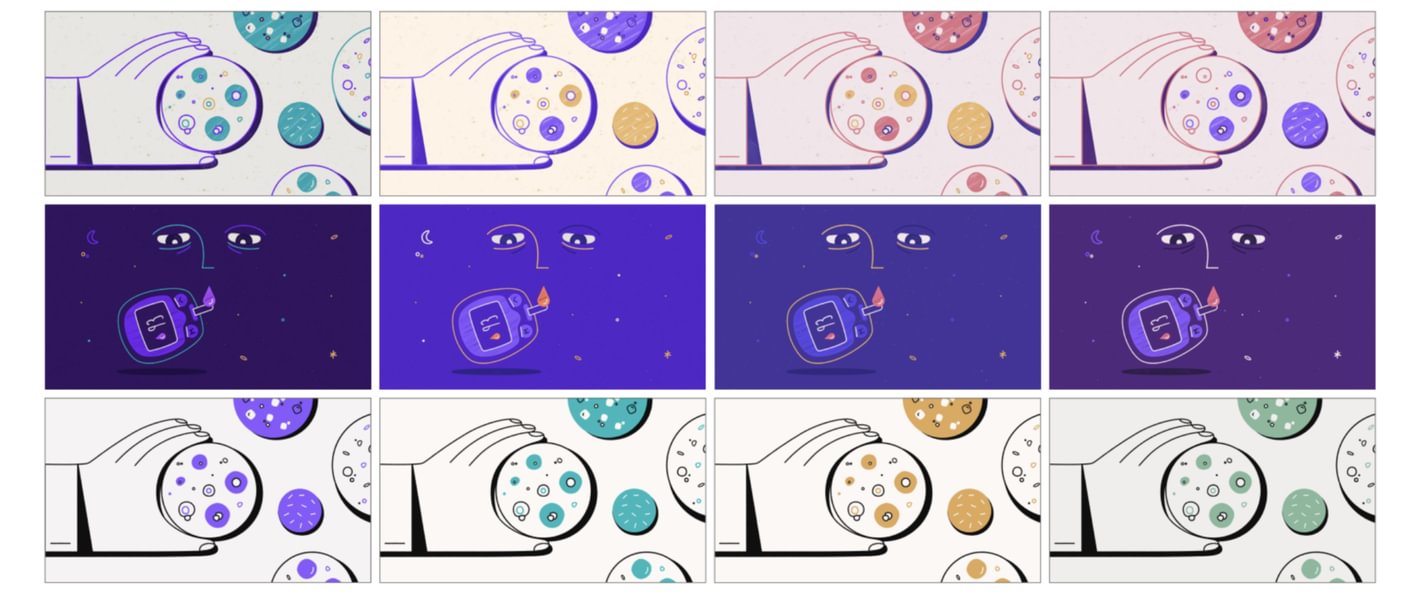 Next, we captured the interview.
We wanted stories to be driven from an interview in order to pull into the unscripted organic emotion. Each story was mapped and turned into an interview manuscript. We then hopped on an hour long Zoom call while gathering audio with their phone. Simple hack: switch your iPhone audio to lossless. Here's how: Settings > Voice Memo > Audio Quality > Lossless.
Then, we edited the story.

The full interview is uploaded to a transcription service (Rev.com). We drafted an initial paper edit, hop into Adobe Premiere to assemble our story options, widdle away. Our editors and animators work together to make sure the editing decisions work well visually.
Listening through everything we captured, we paid close attention to the story while mapping out several potential arcs. We edited multiple audio versions for each person until we had it nailed down. Then, we storyboarded as a team and pivoted the story slightly as needed.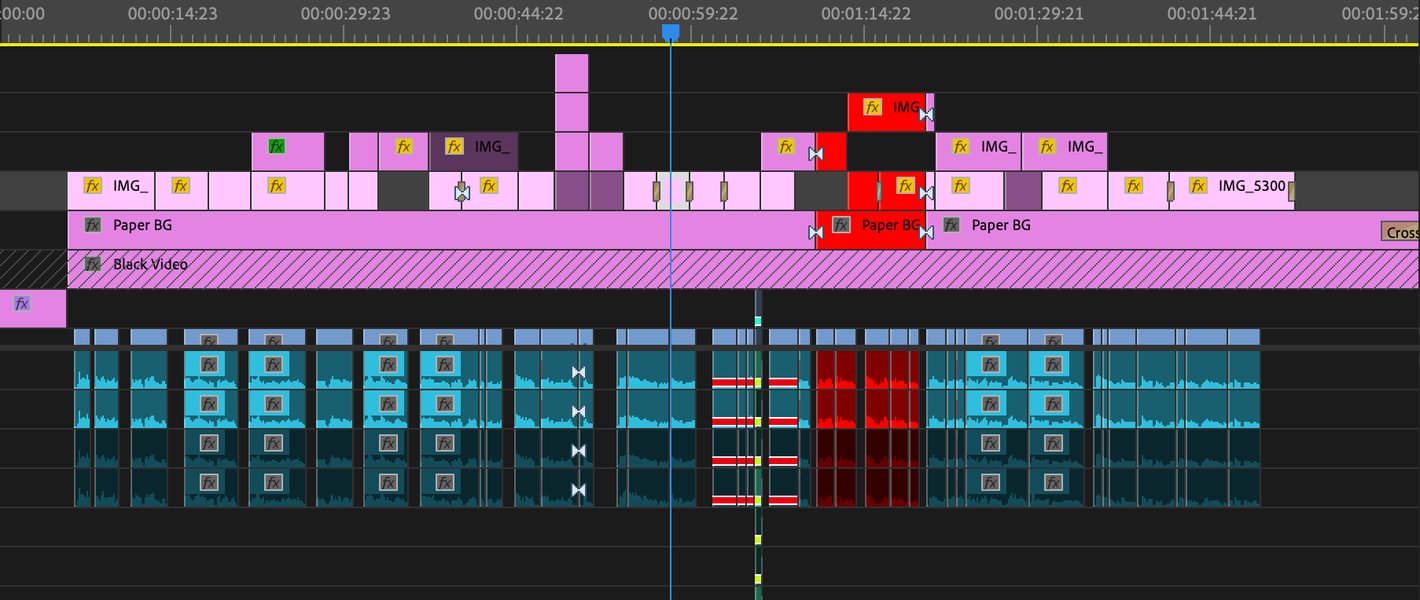 We storyboarded and drew.
Using some rough pencil sketches, we created an animatic where we timed them out against the voice over and established a good pace for the stories' visuals and audio to merge.

Our team met to brainstorm visual options for each story. We landed on too many ideas. Some ideas even led to slight changes in the story. Once we created an animatic we loved, we drew all of the scenes and prepared for motion. From there, each scene was fully illustrated, stylized, and colored by our designer. Files were passed to our animator to bring everything to life.
Finally, we animated and delivered.
When it comes to animation, we really wanted to avoid fast transitions and tricks that distracted from the story, and instead chose to focus on some of the more subtle nuances that helped things feel more human. Character performance, facial expressions, breathing, hesitation, etc. Getting all of the small details right mattered. We wanted to pull in some of the same principles we'd use if we were filming the story, but find clever ways to amplify the story.
What's the big takeaway?
When life hands you lemons, make videos. Every project has its challenges. Sometimes, the challenges are overwhelming or the brief is too limiting. If you can take a step back, you might end up thinking up a new solution that you hadn't considered before. That's ultimately what makes working on creative fun.
Don't be afraid to pivot from the common.

Motion design can deliver very human emotion.

This style allowed us to bring a story to life by going back in time and amplifying through abstract imagery.
If your team is grappling with a new challenge, view it as an opportunity to uncover something unexpected. And if you need a little help making this happen, you know who to call. Not the Ghostbusters. Animus. And if you don't want to call, hit our contact page.