All Articles
News And Information
How Video Can Market Your Product Or Service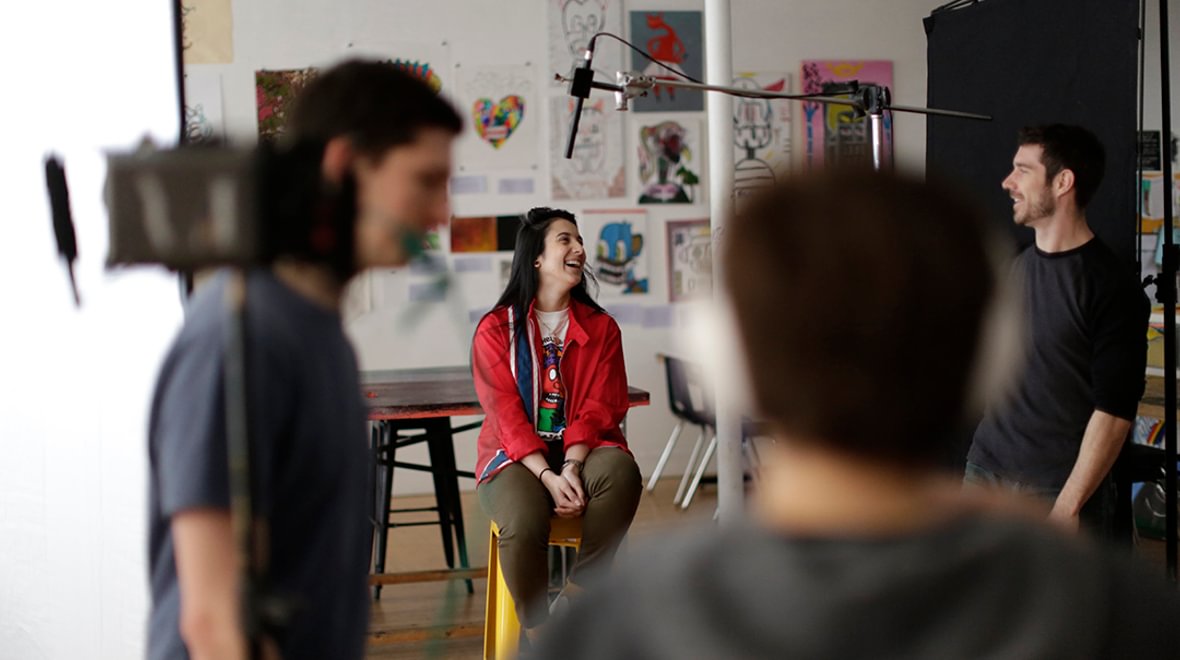 Video is powerful. You know it. We know it. But why is video so effective? What is it that makes it work so well? Video marketing gives your brand and services an edge over the competition while also showcasing your skills. Here's some more information about how video can market your business.
Why Video Marketing Matters
Let's face it: marketing has changed a ton over the years. Thanks to influences like short format videos like TikTok and Instagram Reels, it's everywhere. And we've all spent way too much time on YouTube, which isn't going anywhere. Nevertheless, your target audience is probably (almost definitely) consuming video media in some form regularly, so let's find them!

Adding to it: Your brand has stories to tell. Think about it. Here's a simple exercise: How many amazing stories did you hear from your team and customers last year? Okay. Now, how many of those stories did you share well? Is there a disconnect?
Many brands believe in the power of video but admittedly haven't leveraged it enough to share their most important stories.

Demonstrate Up Close And Real
Want to show off your product in "reel" time? Sorry… real-time. There's no better way than video to capture the intricacies of why your brand offers the best of the best. Video can also show off quality more than other mediums. You can film close-up shots of the product or switch it up by showing it being used in everyday scenarios. This gives vibrancy and life to your marketing strategy.
Behind The Scenes
There's something authentic about showing "behind the scenes" moments to your potential audience. They feel like they're in the know. And you get their attention. Win-win! Try filming a video on how your product is made or some other information about the process to hook your audience. This is a great example of how video can market your business product. No one likes gimmicky sales tactics these days.
Share Tips
Video is perfect for sharing tips. First, show off your expertise and capture some new customers in the process. Then, focus on how your product can solve some popular pain points, and you've got yourself a winner.
Explain With Simplicity
It's easy to get salesy if you sell sheets. Video can help to uncomplicate the complex, simplify messaging, and spark action from your audience.
How To Market Services With Video
Boost Trust With Testimonials
Are you promoting a service rather than a product? Customer testimonials and reviews are king when it comes to video marketing as a way to promote both products and services. Film videos highlighting some of your customer's success with your brand. It's powerful stuff.
Customer Stories
Products aren't the only thing that benefits from some behind-the-scenes footage. Show footage of customers using and enjoying your service (with their permission!). This gives people a window into what you offer and lets them see someone experiencing awesome results and how your service fills a need or pain point. It can be just the thing to persuade them to try it out for themselves.
Explainer Videos
Explainer videos are one of the best examples of how video can market your business. They work by demonstrating and communicating what you offer as a service. With these, the goal is to grab your audience's attention with a high-quality video production that shows how your service solves one of their problems. That leads to trust, and trust leads to more business. And more business leads to…well, you know the rest.
Subject Matter Experts
Scale your team's leadership by bringing their ideas and perspectives to prospects. Every team has brilliant people who add value to clients every day. However, your SMEs can only field so many calls in one day. Video allows you to bring their ideas to your clients and prospects in an efficient way.

Animus Studios provides top-quality video production services that help tell your brand's stories. Want help incorporating video marketing into your business? Introduce yourself and see what we can create together.