All Articles
Video Quality Control
Quality and Consistency: Upholding Your Brand's Integrity Through Video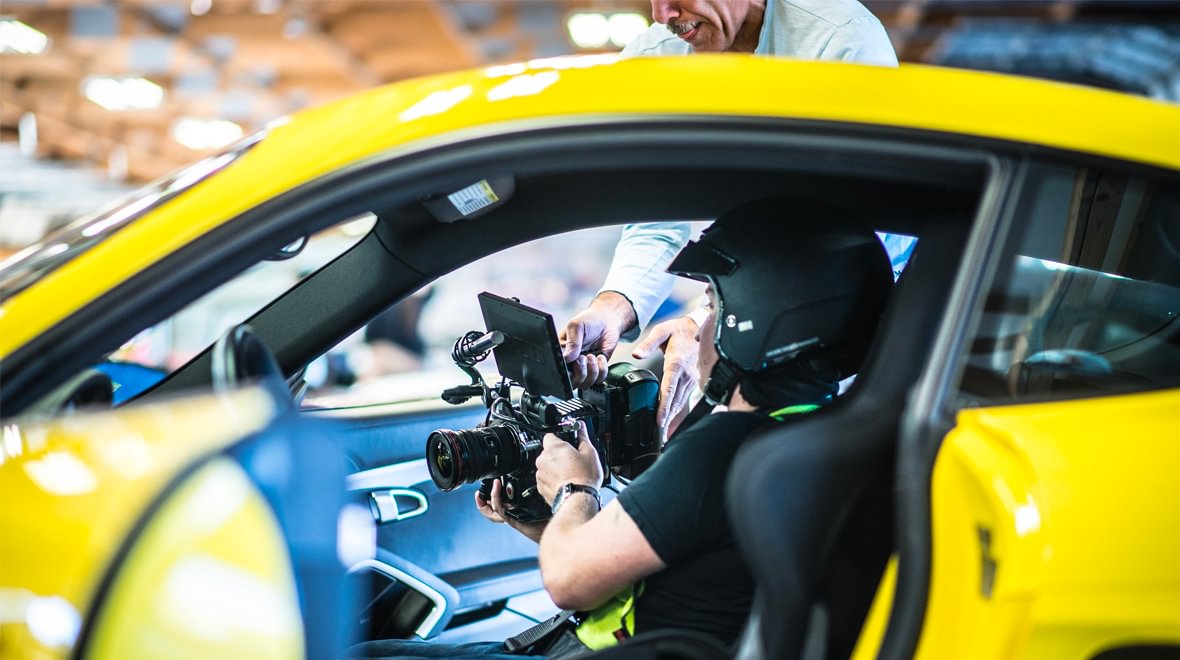 The word "quality" gets thrown around a lot.
Maybe when you think about a quality video, it evokes crisp, vibrant frames that look straight out of Hollywood.
And that's one piece of the puzzle.
But it's not the whole shebang.
Quality assumes footing in everything from scriptwriting to brand integrity. Without key steps, a pretty video is only that.

Pre-Production Planning (Plus a Caveat)
Quality control starts before we even shoot a single frame of video.
In the pre-production phase, we work closely with our clients to understand their goals, target audience, message, tone, and style.
We also do extensive research on the topic, the market, and the competitors.
And the industry.
Understanding the client's industry is crucial, especially when we're creating in industries full of legal compliance hurdles and considerations (looking at you, pharma).
From there, we create a detailed script, storyboard, and shot list that outlines the video's content, structure, and visual elements.
While this is all going on, we're scouting the best locations, casting the most suitable actors, and selecting the best video format.
The point is this: We make sure to consider everything from a holistic viewpoint for a smooth end-to-end delivery.
Oh, and the caveat?
Sometimes planning is an unaffordable luxury. Sometimes time is of the essence. That's where our experience in strategy, production, and challenging industries takes over.
We don't sacrifice quality for speed; the knowledge is already in us.

Ensuring Brand Consistency
Color palettes.
Tone.
Messaging.
It all has to work together, from video content to brand collateral. We've really got a knack for this one.
When we say "find your fascinating" we don't mean "embrace our style". We don't force a style on you. We figure out what style matches your brand and audience.

The Technical Stuff
Investing in the latest, high-quality equipment is non-negotiable. From 4K cameras to state-of-the-art sound equipment, we invest in the best equipment possible.
Our team carries out a series of technical checks throughout the production process. From ensuring optimal lighting and sound quality to ensuring the video is recorded in the highest resolution possible, we leave no stone unturned. This meticulous approach guarantees that the final output is both visually and audibly impeccable.

Professionalism (with a Dash of Fun)
We're seasoned professionals, each a master in their domain.
Directors, cinematographers, sound engineers, and editors – everyone is vital in ensuring the final product is impeccable.
But, ya know, we'll have some fun, too. Because what's life without a little laughter?

Multi-Stage Review Process
Once the shoot wraps up, our quality control truly kicks into high gear:

First Cut Review: Our editing team assembles the first cut, which undergoes an internal review to ensure it meets our standards and the client's objectives.

Feedback Incorporation: Client feedback is invaluable. We actively seek it and make revisions to ensure alignment with the brand's vision. To make this easier, we use platforms like Frame.io so our team and client can easily drop feedback in one happy feedback home.

Final Review: Our senior team reviews the video one last time before delivering the final product, ensuring every detail is perfect.
Feedback Loops
Post-delivery, we stay connected with our clients to gather feedback. This helps us understand areas of improvement and continuously refine our processes.
From the inception of an idea to its manifestation as a video, we're integrating quality control at every stage.
This meticulous attention to detail and commitment to excellence allows us not just to uphold but enhance the reputation of the brands we collaborate with.
And that's what we love doing.
When it comes to your brand, quality isn't just about the end result, it's about the process.
Engage with us, and rest assured – your brand's story is in the hands of professionals who care deeply about every frame, ensuring it resonates with precision, passion, and unparalleled quality.