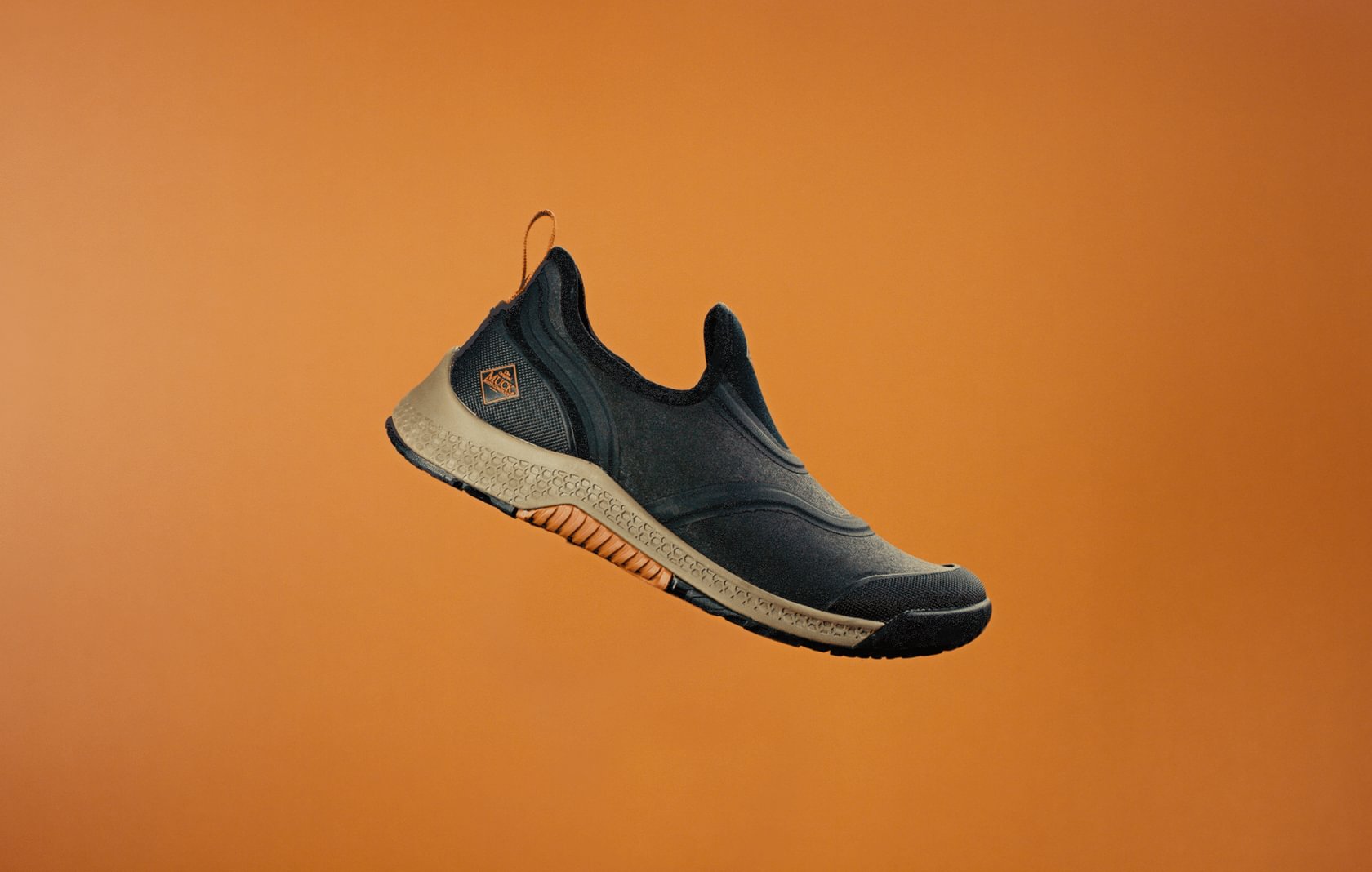 Shovel-ready and ready for the mud.
About the Project
What can get covered in muck and is ready for anything your backyard can throw at it? The Outscape. Muck Boot's newest release combines all of the hard working functionality of their traditional lineup with the all-day comfort of a lightweight sneaker.
We created a series of social videos to help the Outscape make a splash (don't worry, it's water-proof) and showcase all of its features. To do this, we filled our studio with mud (we spilled a bunch), a kiddie pool, fish tanks, acrylic panels, a levitating shoe display and a few more magic tricks.
What We Did
Creative Concepting
Production
VFX
Motion Design
Announcing Outscape - A Social Teaser
Don't be a square. Unless you're a social ad. Then, let your square shine. Enough with that joke. We quickly turned around a teaser spot that simply introduced the Outscape in all its muddy glory. Before diving into a video that showcased its shovel-ready midsole and Muckskin, we just wanted it to deliver a friendly "Hello!" to the world.